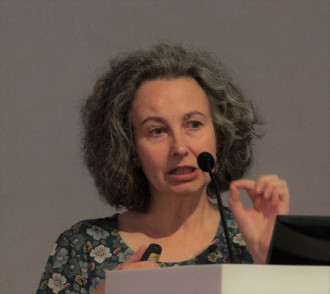 简历
研究范围
Philosophy of mind: emotion and affectivity; consciousness; embodied and enactive approaches; the extended mind
Philosophy of cognitive science: theories and experimental work in affective science
Phenomenology of affectivity and the body
Aesthetics: the nature of aesthetic experience; philosophy of music
Mindfulness and meditative practices
出版刊物
Ciampi G, Colombetti G (forthcoming). Enacting affectivity: the psychophysical training of śṛṅgāra in Gopal Venu's Navarasa Sādhanā. In Vial-Kaiser C (Ed) Art as Experience of the Living Body, Vernon Press.
Colombetti G, Kuppens P (forthcoming). How should we understand valence, arousal, and their relationship? In Scarantino A (Ed) Routledge Handbook of Emotion Theory, Routledge.
Steinert U, Colombetti G (forthcoming). Material affective engagements: examples from ancient Mesopotamia. Aestimatio: Sources and Studies in the History of Science
Colombetti G (2023). Varieties of incorporation: beyond the blind man's cane. In Geniusas S (Ed) Varieties of Self-Awareness, Springer.
Colombetti G (2020). Emoting the situated mind: a taxonomy of affective material scaffolds. JOLMA (2). 
Colombetti G, Zavala E (2019). Are emotional states based in the brain? A critique of affective brainocentrism from a physiological perspective. Biology and Philosophy, 34, 45-45. 
Rappert B, Colombetti G, Coopmans C (2017). What is absent from contemplative neuroscience? Rethinking limits within the study of consciousness, experience, and meditation. Journal of Consciousness Studies, 24(5-6), 199-255.
Colombetti G, Krueger J (2015). Scaffoldings of the affective mind. Philosophical Psychology, 28(8), 1157-1176. 
Colombetti G, Roberts T (2015). Extending the extended mind: the case for extended affectivity. Philosophical Studies: 172(5), 1243-1263. 
Colombetti G (2014). The Feeling Body: Affective Science Meets the Enactive Mind. Cambridge, MA, MIT Press.