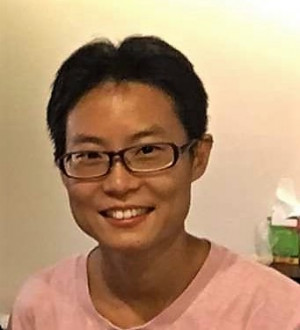 简历
洪博士拥有纳米物理学及哲学两个博士学位,现在是香港中文大学的博士后研究员,指导教授为姚治华教授;她亦同时是纽约大学阿布达比分校客席助理教授。
洪博士以分析的方法研究一些最基本的哲学问题,例如「我是谁?」「有来世吗?」她的主要研究兴趣为心灵哲学及形上学。
研究范围
佛学
庄子
自我 
自我身份 
自我意识 
意识形上学
出版刊物
PAPERS (PHILOSOPHY)
Is Dharma-nature Identical to Ignorance? A study of "ji 即 " in early Tiantai Buddhism. Asian Philosophy. (2020). Issue 30 (4). (http://dx.doi.org/10.1080/09552367.2020.1846873)
A Gricean Interpretation of Nāgārjuna's Catuskoti and the No-thesis View. History and Philosophy of Logic. (2020) 1-19. (https://doi.org/10.1080/01445340.2020.1786266)
Is Zhuangzi a Wanton? Observation and Transformation of Desires in the Zhuangzi. Dao: A Journal of Comparative Philosophy (2020) 19 (2): 1-17. (https://doi.org/10.1007/s11712-020-09723-2)
The Theory of the Self in the Zhuangzi: A Strawsonian Interpretation. Philosophy East and West (2019) 69:2, pp. 376-394. (https://muse.jhu.edu/article/731256)
The Early Yogācāra Theory of No-self. Asian Philosophy 28.4: 316 – 331 (2018). (https://doi.org/10.1080/09552367.2018.1543055)
The Three-fold Interpretation of Chih-I's 'Ignorance Equals Nature of Dharma' (in Chinese). In "Dialogues in Chinese, Japanese and Korean T'ien-T'ai Buddhism." (ed.). Tian Xiang Ma. Beijing, Renmin Publisher (2011).
PAPERS (PHYSICS)