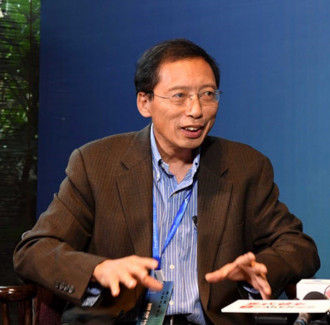 簡歷
Yong Huang, Ph.D in Philosophy (Fudan University) and Th.D in Religious Studies (Harvard University), had taught at Kutztown University of Pennsylvania since 1996 before he moved to the Chinese University of Hong Kong in 2013. With interest in both philosophy and religious studies and familiar with both Western and Chinese traditions, his research focus has been on moral (both ethical and political) issues from an interdisciplinary and comparative perspective.
Dr. Huang served as, among others, the co-chair of the Confucian Tradition Group of American Academy of Religion, the Co-chair of the University Seminar on Neo-Confucian Studies at Columbia University, and the President of Association of Chinese Philosophers in American (1999-2001). During this tenure, among other things, he inaugurated a book series, ACPA Series in Chinese and Comparative Philosophy, and a journal, Dao: A Journal of Comparative philosophy. He has been the chief editor of the latter since the very beginning. More recently Dr. Huang has initiated a new book series, Dao Companions to Chinese Philosophy, also published by Springer. In addition, he sits on almost 20 editorial boards of scholarly journals and book series in English and Chinese.
Dr. Huang has published extensively in the area of Chinese and comparative philosophy, ethics, political philosophy, and philosophy of religion, including two edited volumes in English, three collected essays in Chinese, and three monographs in English, in addition to over 70 journal articles and book chapters each in Chinese and English. For a more or less complete and updated list of his publications, please click here; for the full texts of many of his journal articles and book chapters, please click here; for the more or less inaccurate information of citations to his publications in Google Scholar, please click here.
Dr. Huang also has a very broad interest in teaching. Undergraduate and graduate courses offered since moving to CUHK include Pre-Qin Daoist Philosophy; Pre-Qin Confucian Philosophy; Guided Studies of Chinese Philosophical Classics: Wang Yangming; Virtue Ethics: Neo-Aristotelian, Neo-Humean, and Neo-Confucian; Moral Relativism: Agent-centered, Appraiser-centered, and Patient-centered; Liberal Neutrality, State Perfectionism, and Confucianism; The Contemporary Significance of Wang Yangming's Moral Philosophy; The Neo-Confucian Cheng Brothers and Contemporary Moral Philosophy; and (in academic year of 2017-2018) Democracy, Meritocracy, and Confucianism; and State of the Field: Confucian Political Philosophy in the English Speaking World.
(Courses taught at Kutztown University include Introduction to Philosophy; Critical Thinking; Introduction to Ethics; Business Ethics; Introduction to Religious Studies; Chinese Philosophy; Asian Philosophy; Modern Philosophy [Rationalism and Empiricism]; Contemporary Political Philosophy; American Philosophy; Philosophy of Religion; Hermeneutics: Theological and Philosophical; Philosophy of Human Person; Comparative Studies of Religions; Two Philosophers Worth Knowing: John Rawls and Robert Nozick; and Contemporary Theories of Justice). 
出版刊物
Why Be Moral? Learning from the Neo-Confucian Cheng Brothers. State University of New York Press, 2014.
Moral Relativism and Chinese Philosophy: David Wong Responds to Critics. (Co-edited, with Yang Xiao, with a co-authored Introduction and individually authored essay). Albany: State University of New York Press, 2014.
Confucius: Guide for the Perplexed. London: Continuum Publications, 2013.
Politics in a Global Age. Taipei: National Taiwan University Press, 2011.
Religion in a Global Age. Taipei: National Taiwan University Press, 2011.
Ethics in a Global Age. Taipei: National Taiwan University Press, 2011.
Rorty, Pragmatism, and Confucianism: With Responses by Richard Rorty (edited with an "Introduction" and a contributing essay). Albany: State University of New York Press, 2009.
Religious Goodness and Political Rightness: Beyond the Liberal-Communitarian Debate, vol. 49 of Harvard Theological Studies. Harrisburg: Trinity Press International, 2001.