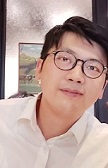 簡歷
My research interests lie mainly in social and political philosophy, ethics, and comparative political theory. I received my D.Phil. (i.e. PhD) in political philosophy from Oxford University in 2017. At Oxford's St Antony's College, I was a Swire Scholar on a fully-funded scholarship. Prior to my doctoral studies, I received my B.A. in philosophy and M.Phil. in politics from the Chinese University of Hong Kong and the University of Hong Kong respectively.
I have published articles in Social Theory and Practice, Dao: A Journal of Comparative Philosophy, Res Publica: A Journal of Moral, Legal, and Social Philosophy, among other peer-reviewed journals. Most of my publications can be found at "PhilPeople".
Besides research, I am interested in literature, movies, singing, and catching up with friends.
Previous teaching experience: Assistant Professor, City University of Hong Kong (2019-21); Lecturer, University of Hong Kong (2016-18); Guest Lecturer, St Catherine's College, Oxford University (2013)
出版刊物
Mang, Franz (2021). 'State Perfectionism and the Importance of Confucianism for East Asia's Future Development'. Philosophical Forum, 52 (1) :5-16.
Chan, Joseph and Mang, Franz (2020). 'Is Popular Sovereignty a Useful Myth?' In Deparochializing Political Theory, ed. Melissa S. Williams, Cambridge: Cambridge University Press, 149–73.
Mang, Franz (2018). 'Confucianism, Perfectionism, and Liberal Society'. Dao: A Journal of Comparative Philosophy, 17 (1): 29-49.
Mang, Franz (2017). 'Public Reason Can Be Reasonably Rejected'. Social Theory and Practice, 43 (2): 343-367.
Mang, Franz (2013). 'Liberal Neutrality and Moderate Perfectionism'. Res Publica: A Journal of Moral, Legal, and Social Philosophy, 19 (4): 297-315. (The winner of the 8th Res Publica Postgraduate Essay Prize, awarded by The Association for Social and Political Philosophy [ASPP] as the best essay in political philosophy, moral philosophy, and applied ethics submitted to the competition.)