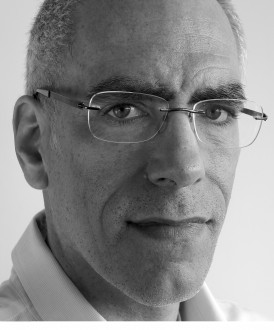 方克涛
访问教授
| | |
| --- | --- |
| | BA (Yale University), MA (National Taiwan University), PhD (University of Hong Kong) |
| Rm | 436 |
| | cjfraser@cuhk.edu.hk |
简历
Chris Fraser joins CUHK from the University of Toronto, where he holds the Richard Charles and Esther Yewpick Lee Chair in Chinese Thought and Culture in the Department of Philosophy and the Department of East Asian Studies, is affiliated faculty in the Department for the Study of Religion, and is Acting Director of the Robert H. N. Ho Family Foundation Centre for Buddhist Studies.
Previously he was Professor and Chair in the Department of Philosophy at the University of Hong Kong. He taught at the Chinese University of Hong Kong from 2001–2009 and held a postdoctoral fellowship at the Institute of Chinese Literature and Philosophy, Academia Sinica in 2000–2001.
His research specialization is in Chinese philosophy, particularly how early Chinese theories of mind, knowledge, and language intersect with contemporary epistemology, action theory, and ethics. Professor Fraser has made leading research contributions in early Chinese ethics, epistemology, and philosophy of language and logic, including a new edition of the Mohist Dialectics. Recently he has also been working on the history of Chinese political thought and its philosophical implications.
His most recent book is Late Classical Chinese Thought (Oxford, 2023). His new annotated translation of the Zhuangzi is forthcoming from Oxford University Press (2024), as is a philosophical study entitled Zhuangzi: Ways of Wandering the Way. Other publications include The Philosophy of the Mozi: The First Consequentialists (Columbia, 2016) and The Essential Mozi (Oxford, 2020). Currently he is working on a project on sources of normativity in Chinese ethics, from early Daoist texts through the Qing dynasty thinker Dai Zhen, and another project on debates through the history of Chinese thought concerning the concept of fa (standards, laws). 
For a detailed list of publications, see his personal web site at cjfraser.net.
研究范围
Pre-Qin Thought
Daoism
History of Chinese Ethics
Epistemology
Political philosophy
出版刊物
Books:
Late Classical Chinese Thought (Oxford, 2023)
Zhuangzi: An Annotated Translation (Oxford, 2024)
Zhuangzi: Ways of Wandering the Way (Oxford, 2024)
The Essential Mozi (Oxford, 2020)
The Philosophy of the Mozi (Columbia, 2016)
Articles: