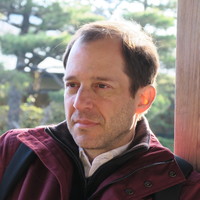 简历
Professor Chai's principal area of research is Ancient and Early-Medieval Chinese Philosophy with an emphasis on Daoism. Secondary areas of research include modern Western philosophy (esp. metaphysics, phenomenology and hermeneutics), Comparative Philosophy, Philosophy of Nature, Philosophical Aesthetics, and Philosophy of Music. Professor Chai's current research projects all revolve around the philosophy of nothingness and the continued advancement of what he calls "Daoist meontology."
研究范围
中国哲学
比较哲学
形上学
现象学
诠释学
出版刊物
Daoist Resonances in Heidegger: Exploring a Forgotten Debt. London: Bloomsbury, 2022.
Reading Ji Kang's Essays: Xuanxue in Early-Medieval China. London: Routledge, 2022.
Daoist Encounters with Phenomenology: Thinking Interculturally about Human Existence.London: Bloomsbury, 2020.
Dao Companion to Xuanxue [Neo-Daoism]. Cham: Springer, 2020.
Zhuangzi and the Becoming of Nothingness. Albany: SUNY Press, 2019.