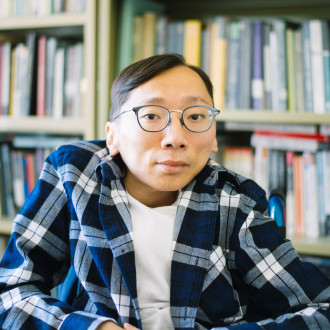 KWOK, Pak-nin
Senior Lecturer
Brief Biography
Dr. Kwok Pak-Nin, Samson studied philosophy at CUHK where he received his BA, MPhil, and PhD. After teaching subsequently at the Hong Kong Community College and the Office of University General Education, CUHK, he joined the Department of Philosophy in 2018.
Kwok's main research interests lie in Ethics, Philosophy of Life, Informal Logic, and Social and Political Philosophy. He has published and presented paper on Normative Ethics and Informal Logic, also a book on Philosophy of Life. Courses he has taught include Consequentialism and its critics, Practical Ethics, Philosophy of Life, Philosophy of Death, Animal and Society: A Philosophical Approach, Death and Immortality, Logic and Argumentation, and Critical Thinking. His teaching excellence has rewarded him the Vice-Chancellor's Exemplary Teaching Award in 2016, as well as the SCGE Exemplary Teaching Award in General Education in 2016 and 2020.
Besides Philosophy, he loves playing console games, watching American TV series and playing with his cat.
Research Interests
Ethics
Philosophy of Life 
Informal Logic
Social and Political Philosophy
Selected Publications
Book
Beyond Common Beliefs: Philosophical Writings on Daily Life. Hong Kong: Oxford University Press, 2020. (in Chinese)
Articles
"The Structure of Normative Ethics – On Shelly Kagan's Taxonomy." In Soochow Journal of Philosophical Studies. Vol. 23. 81-107. 2011. (in Chinese)
"Critical Thinking and Logical Pragmatics." Paper presented in Conference on Critical Thinking: Teaching and Learning, organized by CUHK. 2010. (in Chinese)